We are committed to the highest level of corporate governance standards which enables our team to deliver the best quality products and services. We believe our governance standards, policies and mechanisms are hallmark of the differentiation we are making to the existing industry standards to lead the way.
Our board, ratings supervisory and other committees managed independently by Non-Executive Directors with more than 475 years of collective professional experience is unique and unrivalled. The five principal committees of our advisory board are:
(i) Audit (ii) Remuneration & Nomination (iii) Governance & Performance (iv) Technology and (v) Compliance & Legal.

This is further backed-up by five core business committees to maintain standards, innovation and final delivery of products and services:
(vi) Strategy & Finance (vii) Profit Protection (viii) Ratings Supervisory (ix) Methodologies and (x) Government Regulations & Operations.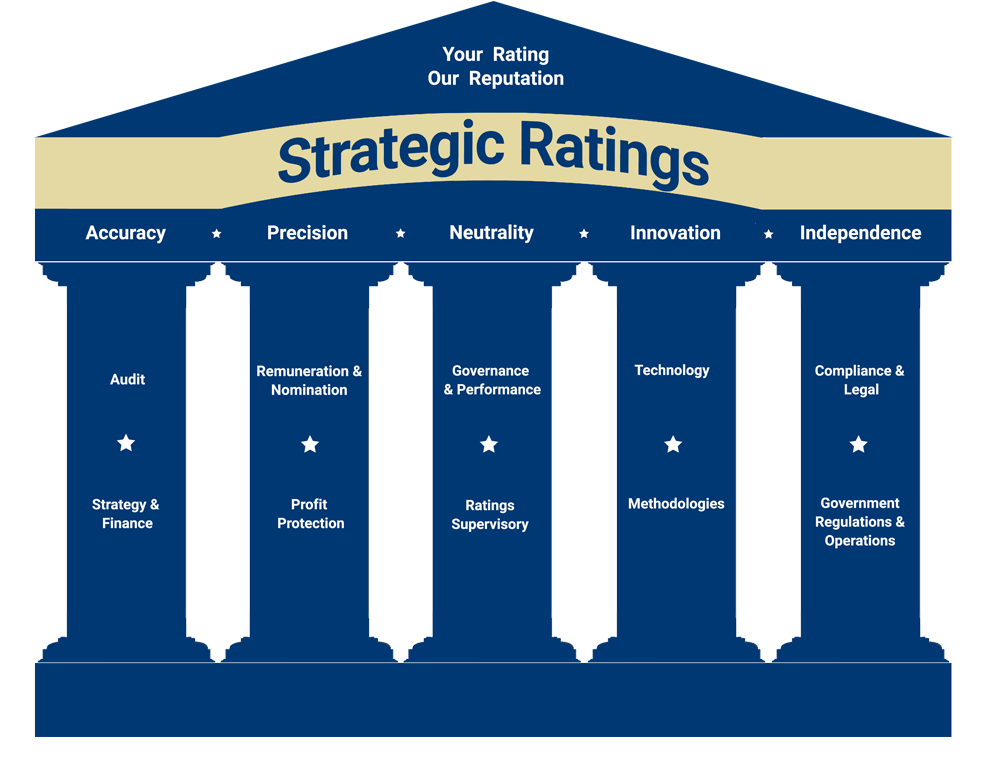 Contact Our Board
You may communicate to our board by sending any proposal or concern regarding Strategic Ratings Corporation USA (A CEO24X7 Credit Ratings Agency). This communication can pertain to any matter such as auditing, governance, performance, customer service, credit rating, internal control or employee.
CEO24X7 Limited
(Board of Strategic Ratings)
124, City Road, LONDON EC1V 2NX
United Kingdom
You may send your matter stating "Confidential", if necessary. Please indicate your relationship with the company whether you are a customer, service provider, investor or any other interested stakeholder.

Any communication received for business related matter to Strategic Ratings will be managed by Governance & Performance committee or, matter related to any individual will be managed by Profit Protection committee in the first instance before engaging necessary committees or officers of the company. We aim to respond for all matters as early as possible and please indicate an address for correspondence.