Ratings Supervisory Committee
Dr Harry G. Broadman
Non-Executive Director
Dr Harry G. Broadman is a 36 year veteran multinational finance C-suite operational executive, independent board director and global strategic advisor to C-suites and boards of U.S. and non-U.S. corporations, banks, private equity firms, pensions, families, and sovereign wealth funds.
Dr Broadman's operational expertise centres on: negotiating complex cross-border investment and trade transactions; building global supply chains; devising multi-dimensional approaches for risk-mitigation, FCPA compliance and financial control regimes; executing enterprise restructuring; championing proactive stakeholder strategies; and pursuing novel corporate alliances, M&A and JVs, Public-Private Partnerships (PPPs), and Corporate Social Responsibility (CSR) initiatives to foster risk-sharing and enduring market relationships.
Broadman has extensive hands-on experience across three broad-based industries: Financial Services, especially corporate finance, banking, private equity, asset management, institutional investing and financial controls; Infrastructure Sectors, including logistics, aviation, shipping, rail, trucking, telecoms, utilities, tourism, e-commerce and construction; and Energy, Minerals and Natural Resources Industries. Over his career he's worked at the field level in all advanced economies as well as in 75+ Emerging Markets spanning 5 continents, especially in China, India, ASEAN, LATAM, Eastern Europe, Turkey, the Balkans, Russia, Africa, and the Middle East.
He is a world renowned authority on global business growth strategy, corporate governance, compliance and innovation, and has published several books and numerous professional articles. He is extensively engaged as an Expert Witness in complex cases on matters involving international trade and investment disputes, antitrust, utility regulation, financial controls, and valuation of economic damages. As a strategic advisor to C-suites and boards. Broadman has worked for companies as diverse as GE, IBM, Coca-Cola, Canon, Exxon-Mobil, Valmet, Corning, Heineken, Merck, Walmart, Deere, the Canadian Pension Plan Investment Board, Intel, ICANN, SunEdison, Illinois Tool Works, Westinghouse, Siemens, Standard Chartered, Microsoft, Manitowoc, PPG, Tyco, Caterpillar, Dow, and Avon.
Broadman is currently CEO and Managing Partner of an emerging markets-focused investment transaction advisory firm, Proa Global Partners LLC; on the Faculty of Johns Hopkins University; a monthly business columnist for Forbes; Newsweek; and Gulf News; and a Master Workshop Faculty Member for the National Association of Corporate Directors (NACD). He serves as a Non-Executive Board Director of: (i) Armor Text — a cybersecurity software services provider; (ii) Partners Global—an alternative dispute resolution (ADR) firm operating in 22 emerging markets, on which he sits of the Board's Executive Committee and also Chairs the Audit Committee; (iii) The Lake Tanganyika Floating Health Clinic—a cross-border healthcare and telecom services provider in 4 countries in Africa, and (iv) The Global Business School Network—a strategic alliance of advanced and developing country graduate business schools. Earlier he was on the Boards of the (v) Russian-American Chamber of Commerce and (vi) The Corporate Council on Africa. In 2015, Broadman stepped down as Senior Managing Director at Pricewaterhouse Coopers, where he founded and led PwC's Business Growth Strategy Management Consulting Practice, which operated in 20+ countries. He also served as PricewaterhouseCoopers' Chief Economist, working worldwide with PwC's Chairman, CEO and Leadership Team, as well as with PwC's Audit and Tax Practices.
Earlier, he was Managing Director and on the Investment Committee at Albright Capital Management, a global private equity firm led by Madeleine Albright, and A World Bank official, overseeing the Bank's largest sovereign and enterprise restructuring loans in China and Russia.
Prior to that, Broadman served in the White House: as United States Assistant Trade Representative, leading negotiations for NAFTA and the WTO, a s well as negotiations of all U.S. Bilateral Investment Treaties; as Chief of Staff of the President's Council of Economic Advisers; on the Board of Directors of the Overseas Private Investment Corporation (OPIC); and on the Committee on Foreign Investment in the U.S. (CFIUS). Before coming to the White House, he was Chief Economist of the U.S. Senate Committee on Governmental Affairs, then chaired by John Glenn. Previously, he worked at the RAND Corporation; The Brookings Institution; Resources for the Future, Inc., and on the Harvard University Faculty.
A lifetime member of the Council on Foreign Relations and The Bretton Woods Committee, Broadman received an A.B. in economics, magna cum laude, from Brown University, where he was elected to Phi Beta Kappa, and a Ph.D. in economics from the University of Michigan in 1981.
Dr Colin Lawrence
Non-Executive Director
Dr Lawrence is a risk and regulatory expert with 30 years of senior level corporate/government experience, sitting on multiple Boards and advisory Boards, expert in challenging and advising on critical risk strategies for major global financial institutions, central bankers and regulators to strengthen their business model/public policy framework.

Colin started off his career in academia as a professor at Columbia University, Graduate School business where he lectured and did research in the money and financial markets, international trade and Finance. Currently, he is an honorary visiting professor of risk management at the UCL in the department of computer science. He is a non-executive director in the board of OSTC Ltd and chairs the risk and compliance committee; he also sits on the academic advisory board of IHS Markit, and Prmia UK (Professional Risk Managers' International Association ).

Colin is an Ex-senior regulator and a former Director of the Risk Specialists Division at the Financial Services Authority (FSA) / Bank of England (BoE) /Prudential Regulatory Authority (PRA). He was partner at Ernst & Young in London, Regional leader in Asia Pacific of IBM Risk Management based in Shanghai & Beijing and held executive positions at major financial institutions – management director and Global Head of Risk, Barclays Bank, Managing Director, Global Head of Fixed Income Derivatives, UBS and Executive Vice president and Head of Financial Products, Republic National Bank of NY. Colin studied at the university of Chicago where he earned the MA and PhD degrees in economics.
Mr Brian Sumner
Non-Executive Director
Brian is an expert with more than 50 years of multi-industry experience and have spent the last 20 years in a variety of non-executive chairman and director roles. He attended City of London school and Manchester Business School. Brian was previously, for 25 years, CEO in various financial services businesses Including Subsidiaries of Lloyds Bank plc and N.M. Rothschild Banks and a PLC (AIM) which he floated in 2003. At Strategic Ratings, Brian is a member of Ratings Supervisory Committee and a member of Audit Committee.

Mr Sumner is a Fellow of the Institute of Credit Management (FICM) who has spent five decades in the Invoice Finance sector- Factoring and Invoice Discounting- at all levels such as CEO, business planning, corporate and financial strategy, risk management, operations, credit management and fraud prevention, could be described as his specialist subjects. He is experienced in cross border Factoring and financing for Factoring companies in the UK and globally; and has fundraising experience including AIM market, from banks and venture capital market.

Brian has previously launched three successful factoring companies from scratch in his lifetime of 50 years in this sector- Lloyds Bank Commercial Finance Ltd, Causeway Invoice Discounting and Ultimate Finance Group. He is a founder director of UK Factoring and Asset Based Lending Trade Association "ABFA" and a Freeman of the City of London. His interests include Rugby Union – He played for wasps and Blackheath in his youth and tennis, sailing and theatre. Mr Sumner lives in the north-west UK.
Mr Dominic Holland
Non-Executive Director
Mr Holland is a professional with over 35 years' experience in fixed income markets with proven track record of developing profitable business strategies that assist clients in meeting their investment objectives. Dominic is well-known as an industry leading expert in the electrification of Bond trading and adapting to market structure change. At Strategic Ratings, Mr Holland is a member of Ratings Supervisory Committee and a member of Strategy and Finance Committee to steer the company forward in the global market of risk and ratings.

Mr Holland had senior management roles for the last 20 years as Head of fixed income, electronic trading and distribution at Bank of New York Mellon, Deutsche Bank, RBC Capital Markets and MarketAxess. Previously, Dominic has been in the Bond trading at Barclays Investment Bank, Société Générale, Daiwa Securities Capital Markets and Rabobank.
Dr Philip Walsh
Non-Executive Director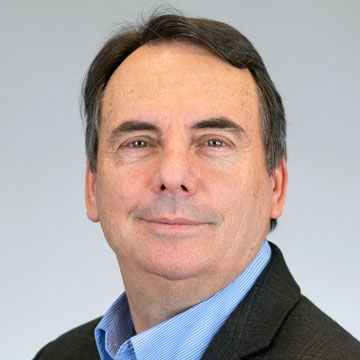 Dr. Walsh began his professional career working for Union Carbide Exploration on tungsten and precious metal exploration in B.C., Yukon and the Northwest Territories. In 1981 he joined Hudson's Bay Oil and Gas as an oil and gas explorationist in Calgary, Alberta, Canada. In 1984, he returned to Ontario, Canada to take a gas supply operations position with Union Gas Limited. Dr. Walsh managed the geology department and contributed to the evaluation and development of various natural gas storage and production projects. In 1987 he formed a consultancy to provide technical services to natural gas utilities and producers and his clientele have included many of North America's major utilities, a number of governmental and municipal agencies, and various Canadian and British energy consuming organizations.
In 2003 Dr. Walsh completed his doctoral research into deregulated markets, in particular the Ontario energy market, and was appointed as a Lecturer in Corporate Strategy at the University of Surrey and MBA Programme Director.
He arrived at Ryerson in 2007 to take the position of Associate Professor, Entrepreneurship & Strategy. Dr. Walsh is the Faculty Advisor for JDC Ryerson, Editor of Entrepreneurial Practice Review, a Fellow of the Ryerson Entrepreneurship Research Institute and a member of the Ryerson Institute for the Study of Corporate Social Responsibility. In addition, he currently acts as the Academic Co-ordinator for the Mining Management program at TRSM and the Chang School.
Prof. Walsh continues to provide consulting services to the North American and European energy industries. He is a registered professional geoscientist in Alberta and Ontario.
Abdulkader Thomas
Non-Executive Director
Abdulkader has over 40 years of diversified financial services experience in global markets including Kuwait Bahrain, New York, London, Los Angeles and Washington, D.C. His areas of activity have included trade finance, real estate finance, securities, and alternative finance at various global and regional financial institutions. He is currently the Group CEO of SHAPE Knowledge Services which operates in Kuwait, the USA and Malaysia.

An experienced NED, Abdulkader serves on the board of Alkhabeer Capital in Jeddah, Kingdom of Saudi Arabia. He has previously served as the chairman of Alkhabeer's subsidiaries in Bahrain and Dubai, as a member and later chairman of the audit committee, and the nomination and remuneration committee. He is currently establishing the board risk committee.

Abdulkader currently serves as the chairman of the Advisory Committee of Experts at Sterling Bank, Plc (Nigeria). He is a technical consultant to University Bank (USA) and has previously been a technical expert on the Shariah Board of Bank Muscat. Abdulkader has acted as a member of the international advisory board of the Securities Commission of Malaysia.

Abdulkader has taught for IE Business School (Madrid) and the Kellstadt School of Business at DePaul University (Chicago/Bahrain). Among other works, he has co-authored or contributed to Islamic Bonds (Euromoney 2004), Sukuk (Sweet & Maxwell 2009), and Managing Funds Flow Risks and Derivatives: Applications in Islamic Institutions (Sweet & Maxwell 2012) and Housing the Nation (Cagamas 2013). Abdulkader holds a Bachelor's degree in Arab and Islamic Studies from the University of Chicago, USA; and a Master of Arts in Law and Diplomacy from the Fletcher School of Law and Diplomacy, USA.
Niki Todd
Non-Executive Director
Mrs Niki Nicolaou – Todd is an experienced Chartered accountant with extensive knowledge and experience of a wide range of business areas. As the CEO of a Boutique accounting practice for over 27 years that has been providing dynamic business solutions to SMEs, local businesses and EU businesses, she prides herself in her positive contribution to every problem area encountered by clients trading and prospering in the UK and Europe as well as further afield in our globalised world economy.

She prides herself in being a trusted advisor to her clients, through her collaborative approach and deep understanding of the challenges faced by business. This inclusive approach allows relationships to form quickly and trust to develop, the basic tenets of a solid working relationship.

From the implementation of new regulations to the change transformation of businesses with the aim for a leaner more community based and ethical entity, to raising finance through banks and business angels to succession planning and implementing she has experienced the depth and breadth of business life.

Her experience of the Corporate Taxation landscape which has become more complicated with intergovernmental co-operation as well as a concerted effort lead by the G20 to ensure transparency and ethical application of tax law gives her a unique ability to assist with the planning and application of Taxation – Direct and Indirect - planning in order to maximise opportunity and create a Cohesive Plan ensuring adherence to the Tax law, application of all opportunities available to Corporate Entities leading to budget consistency and integrity.