Strategic Ratings India
Ravindra Joshi
Chief Executive Officer
Ravindra is an experienced global CEO and CFO with 20+ years of leading multiple global businesses with successful track record across multiple domains in offshoring, outsourcing, business development, product development and technology, digital transformation in domestic and international environments covering EMEA, ASEAN, ANZ with P&L responsibility.

At Strategic Ratings as a CEO of Asia-Pacific region, Ravindra is responsible for setting up, scaling and leading the operations in the GCC and Asia Pacific region. India will be the one of three global credit ratings delivery hubs for Strategic Ratings. Ravindra has previously worked as a CEO of Tata Share Registry Limited, Ernst and Young India, as a CFO for VFS Global and Uniport brands.

An avid collaborator, communicator, Ravindra is continually focused on networking, building relationships and promoting synergy across business lines and clients to drive positive change, cohesive, comprehensive business approaches and enhanced profitability. He excels at analysing business ideas from a financial perspective and providing business insights and decision support to create value.

Ravindra has been associated with multiple US, UK, European and Japanese PE / VC Firms with more than US $600bn (AUM) in an global advisory and consulting capacity for their worldwide businesses with a strong emphasis in FMCG, Healthcare, Realty, Infrastructure, Automotive, BFSI, TMT, IT domains across geographies. Over the years, Ravindra has developed, nurtured long standing relationships with key decision makers, stakeholders, UHNW investors, family offices and top management executives of listed and reputed firms across different sectors.
Harikrishnan CP
Business Director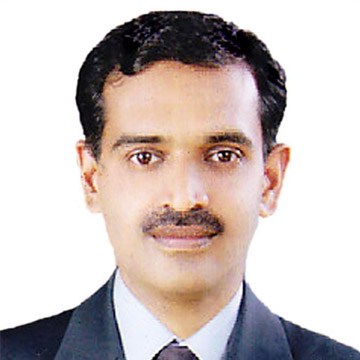 Samyak is skilled in software engineering and high-performance computing including programming utilising C++, HTML5 and JAVA. His work experience includes software development and integration and database management with Vexcolt and Educomp Solutions, India. His research interests are focussed on machine learning, data networks and advanced digital systems. He has obtained B.Eng. in Computer Systems Engineering from Brunel University, UK and is a candidate of MSc in Computer vision, Robotics and Machine learning at University of Surrey, UK.
Bhawna Arora
Account Analyst
Bhawna has more than 15 years of experience in office management and accounting. Ms Arora has worked previously as an Accountant in a company and college. Bhawna holds Bachelor of Commerce from Punjabi University and MBA in Finance from Lovely Professional University in Phagwara.