Dr Vishvesh Pathak
Founder & Executive Director
Dr Vishvesh Pathak is the founding director of Strategic Ratings, A credit ratings division of CEO 24X7 Limited. He has more than 21 years of professional work experience in consulting, retail, higher education, construction and manufacturing industries. He has worked for world renowned FTSE100 listed multi-national enterprises in the UK and some of the best national brands in India. His expertise includes credit ratings, strategy, business process design and optimisation and organisational performance management. Recently his innovative credit risk measurement model proved that it has better predictive power of credit worthiness or credit risk of large companies traded on London, New York and Bombay stock exchanges which include more than 100 index constituent companies of FTSE100 (UK100), DJIA (US30), S&P500 and BSE SENSEX in seven manufacturing and service industries.

His research is focussed on strategic management, corporate resilience and reliability analyses, equities trading, credit risk analysis and credit ratings derivation of publicly traded companies. He holds PhD from Brunel University, London; MBA from University of Surrey, Guildford, United Kingdom, and B.Eng. in Civil Engineering from NIT Calicut, India. He also holds Certificate of Teaching in Higher Education from Brunel University, London and Diploma in Export-Import Management from Indian Institute of Materials Management, India.
Dr Santosh Tirunagari
Business Director
Dr Tirunagari has more than a decade of professional experience as a Software Developer as well as a Data Scientist. His research interests include probabilistic machine learning and statistical signal processing with applications to computer vision and natural language processing. He has obtained his PhD in Computer Science from the University of Surrey in 2017. He has published more than 30 peer-reviewed research publications and has won awards including the best research potential and the best presentation awards at various top-tier conferences. He is also a recipient of the 2018 CogX Award for 'Outstanding contribution in Artificial Intelligence – Post Doc Research'.

Dr Tirunagari is also an Honorary Assistant Professor at Middlesex University, London. Previously he has worked with Medecode solutions, Rofous software, Aalto University, University of Surrey, and Synoptic Technologies Ltd.

Prior to his doctorate, Dr Tirunagari has obtained B.Tech in Computer Science and Engineering from Jawaharlal Nehru Technological University, India and MSc.(Tech.) by Research from Aalto University, School of Science and Technology, Finland.
Abhishek Kumar
Business Director
Abhishek is a seasoned risk management consultant with expertise in credit risk modelling. He has extensive experience in using state of the art statistical and econometric techniques in credit and market risk contexts. He is capable to deliver projects with multiple stakeholders and has a proven track record in risk and regulatory initiatives having expertise in financial regulations.
Abhishek is expert in managing critical responsibilities in various credit risk domains e.g. Basel II/III, PD, LGD and EAD modeling, stress testing, economic capital calculations, portfolio management, risk appetite, loss forecasting and gap analysis. He has excellent knowledge of various mathematical, statistical, econometric and machine learning models. Abhishek holds Master's and Bachelor's in Statistics from Indian Statistical Institute, Kolkata and he is a Fellow of the Royal Statistical Society in London, UK.
Ali Toosy
Business Director
Mr Mohammad Ali Toosy started his professional Career in 1998 from Pakistan Institute of Quality Control which is now known as PIQC Institute of Quality back in 1998. He has worked in multinational & national companies such as CresSoft - Software development; QMS 9000; Evensure Management Services; Critical Software Technologies – A Technology company for the precision industry; Mobilink – a Telecommunication firm, i2c – a Payment processing firm and FINCA – a Microfinance Bank. He has also been a visiting lecturer for total quality management (TQM) & change management to University of Central Punjab.
His international exposure includes countries like USA, UK, Portugal, Switzerland and Pakistan. He has also provided business consulting and training services to the manufacturing, technology, defence & cyber security industry. He attained his MBA degree from University of Surrey and the Six Sigma Black Belt certification from Singapore Quality institution international, and he is qualified a Lean practitioner. His MBA research concentration was on the role of leadership in reducing resistance to change. Currently he is working with FINCA Microfinance Bank looking after the operational excellence initiative. He has delivered trainings in various companies and has been a widely acclaimed speaker in the public forums.
Being a passionate about utilising his experience and knowledge, he is currently mentoring CEOs of companies: Apps Genni – Mr Mudassir Malik, Wifi Gen – Mr Bilal Athar and Veiliux – Mr Shahmeer Amir.
Robinson Nkongonyo-Anyang
Business Director
Robinson is a senior executive accomplished in integrated culture change, organisational transformation, operational improvement, and environmental sustainability across all areas of midstream energy infrastructure, construction and banking. He has more than two decades of professional experience working in the UK and Nigeria. His areas of expertise include business development, operations, managing international projects extensively in infrastructure and banking in addition to a development of network in construction, cement and power plants. Mr Nkongonyo-Anyang has worked in senior positions for Union Bank plc and Union Home plc in Nigeria for 20 years. He holds MBA from University of Surrey, PG Diploma in Banking and Finance from Bayero University and BSc in Business Administration from University of Lagos.
Dr Mehdi Sarsar
Business Director
Dr Mehdi Sarsar is a senior consultant and an executive doctor in Business administration. He received a doctorate from the Paris school of Business, an advanced master in Entrepreneurship from HEC University of Liège and an MSc in Electronics and Automation from the Bordeaux university of Science and technology, France.
Vivek Bokinala
Senior Associate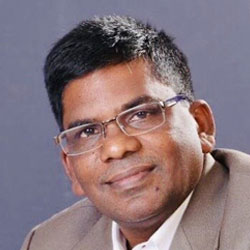 Vivek Bokinala has more than 20 years of IT experience including data science roles. Vivek has worked for the UK local authority organisation as a risk analyst. He has experience in designing frameworks, building models, deploying machine learning algorithms within big data environments.

Vivek has worked for Tata consultancy services, Delta Class solutions and Gloucestershire county council. He is experienced in solving complex big data problems by building predictive and statistical models, discovering trends, time series analysis and forecasting (ARIMA models) and presenting actionable insights. He is proficient in the applications of logistic regression, K-Means segmentation/clustering, random forest, Bayesian networks and time series analysis; experienced in product recommendation techniques including market analysis and collaborative filtering, visualisations using Python/R libraries including GGPLOT2 and Tableau, analysing and predicting web-based data signals using NLP. He has experience of building API's for interactive predictive machine learning applications using R-shiny and Python flask and utilising analytical and statistical packages like R, Python (SKLearn, Pandas, NumPy, matplotlib, Seaborn), SQL, Jupyter Notebooks.

Vivek is in the final year of PhD programme in Computer Science at the University of Surrey. His research focuses on the natural language modelling of the news articles in extracting a set of causal or risk factors in the agriculture industry. Vivek holds MTech in computer science from Jawaharlal Nehru Technological University, a double post-graduation with an MSc and BSc in Mathematics from Osmania University, India.
Madhuri Valiakath
Senior Associate
Madhuri is an experienced risk management professional with several years of experience in the insurance industry as a product management actuary. She has worked with reputed multinational names like Allianz, American International Assurance, BNP Paribas and General Electric. She has been involved in the initial teams of 2 start-up insurance companies in India. Her expertise is in setting up initial systems and processes for new businesses. She has a varied international exposure having worked in India, Thailand, USA and collaborating with teams in Germany, France and Hong Kong. She holds a Master's in Applied Actuarial Science from University of Kent, United Kingdom and a Bachelor's degree in Mathematics from University of Pune, India.
Samyak is skilled in software engineering and high-performance computing including programming utilising C++, HTML5 and JAVA. His work experience includes software development and integration and database management with Vexcolt and Educomp Solutions, India. His research interests are focussed on machine learning, data networks and advanced digital systems. He has obtained B.Eng. in Computer Systems Engineering from Brunel University, UK and is a candidate of MSc in Computer vision, Robotics and Machine learning at University of Surrey, UK.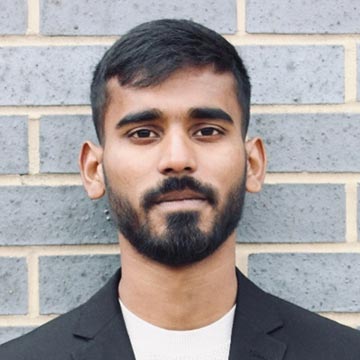 Varun is a data scientist and enthusiastic about applying his analytical skills and knowledge of SQL, R, Python, MS tools and Tableau to the company. He has successfully completed internships as strategy analyst at Dreambuzz solutions and as a social media moderator at Facebook. Varun has obtained MSc Business Analytics from University of Warwick and BEng in Computer Science from prestigious JSS Science and Technology University, India. He represented Indian national team as an athlete which has moulded him into an exceptional team player. His interests are athletics, scuba diving and trekking.
Anastasiia Levada
Analyst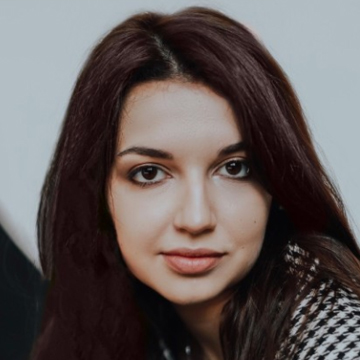 Anastasiia is a recent graduate in business with consulting from Warwick Business School, University of Warwick, England. She is proactive and demonstrates persistence, the ability to work effectively with a team and a great desire to develop. Anastasiia graduated with honours bachelor's degree from Higher School of Economics in Russia and had experience of internships with Sanofi, Toyota and Cresco Finance companies. She has an ability to work in international teams and make critical decisions in fast-paced environments. Her leadership experience and skills in strategic management give her a broad base for understanding business environment, running analysis and addressing clients' problems. Anastasiia has attention to details and good organisational skills.
Priya is graduating with a MSc Business Analytics degree from Warwick Business School, University of Warwick in September 2020. She has two years' work experience in quantitative analysis of data and financial reporting of organisations such as Hedge Funds and Private Equity. She is skilled in business and financial data analysis with an intermediate level of experience in R programming and SQL. Priya obtained a Bachelor's in Commerce honours degree specialised in Banking and Insurance from Christ University, Bengaluru, India.